We support the campaign Aktion Mensch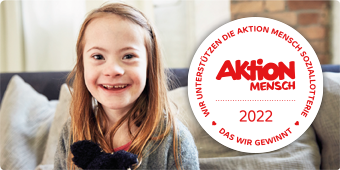 Because we take our social commitment seriously, we not only write this in our corporate philosophy, but also implement it consistently in the company.
For example, we have been supporting Aktion Mensch (in German) for several years by buying lottery tickets and giving them away to our employees.
In this way, we not only support many inclusive projects throughout Germany, but also make our employees happy. So it is a nice action for everyone!