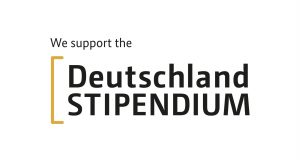 November 2022
This year's meeting of the sponsors of the Deutschlandstipendium with the sponsored students of HAWK Hildesheim took place at the beginning of November.
Managing Director Jörg-Tilman Heyl was there again and personally invited "our" three scholarship holders to visit and tour the company.
Video to the Deutschlandstipendium 2022:
https://youtu.be/k2fnPPwFk9c
Link to the recording of the complete event
https://youtu.be/o0vpP-yPhPQ
Video to "Thanks" and "Presentation of the scholarship holders"
https://cloud.hawk.de/index.php/s/JJKZigpDQ4WE8Ts
October 2021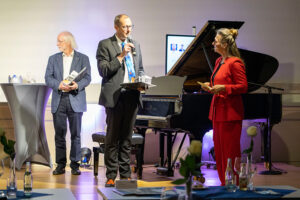 On the occasion of the celebration of the 10th anniversary of the Deutschlandstipendium, Managing Director Jörg-Tilman Heyl was also honoured as a sponsor. In the hybrid event, we were then able to get to know this year's scholarship holders via video conference. A personal meeting with a factory tour is planned for November.
Watch online recording of the event.
Why are we sponsors?
It is very important for us to support both pupils and students from different disciplines in order to enable them to get off to a good start in their working lives.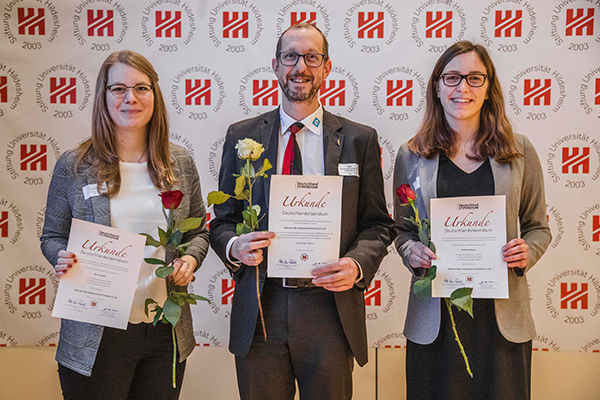 That is why we have been supporting the University of Hildesheim, HAWK Hildesheim and the Leibniz University of Hannover for several years through the Stiftung Deutschlandstipendum. This resulted in successful collaborations on a 450€ basis as well as permanent positions after graduation.
On top of this we launched an art project with the faculty of design at the HAWK Hildesheim in the winter semester of 2017/2018. One of our sholarship holders from HAWK was also involved.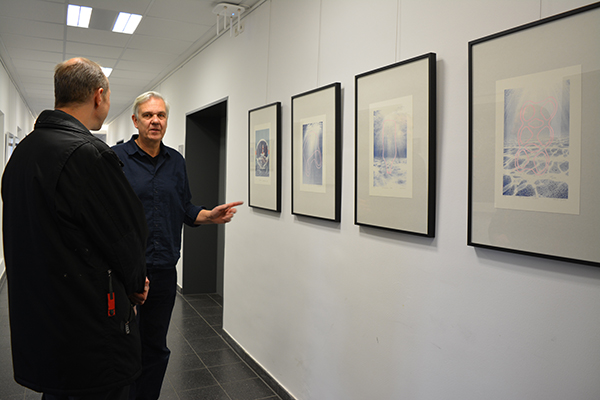 In the scope of this project, the students designed art printings which were awarded to the winners of our anniversary competition. Under the guidance of the lecturer for art printing, Dipl. Des. Paul Kunofski, 21 students produce their semester work on the topic of water and water analysis in the printing facilities of the HAWK.
We then took over the most successful works as part of a presentation. For every work we took on, the students were of course paid.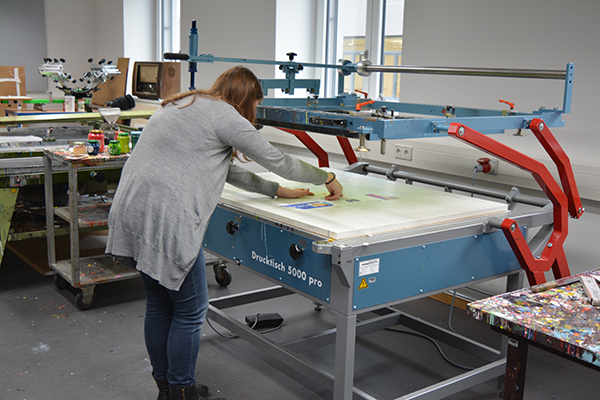 From these works in various printing techniques, we have raffled off three prizes at our 2018 anniversary competition. In the download area you will find a flyer with illustrations of the prints we have taken over.