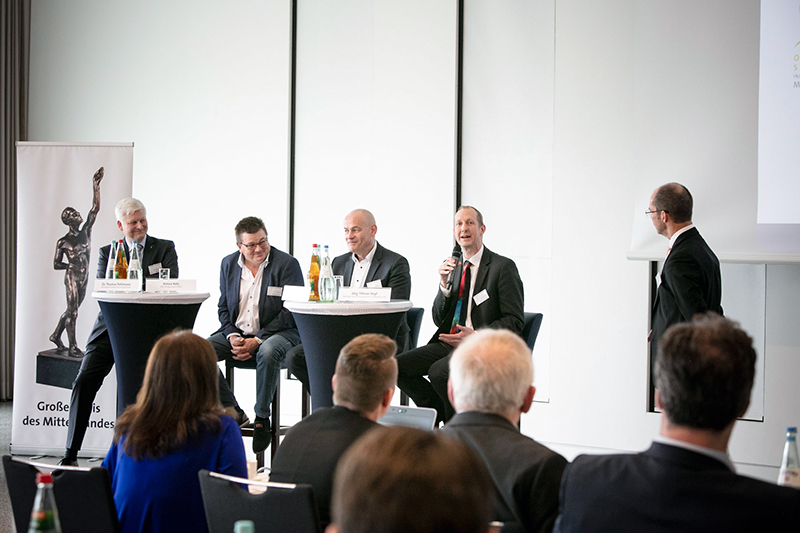 After the successful participation of Gebr. Heyl Analysentechnik GmbH & Co. KG at the Great Award of medium-sized enterprises (site in german) in 2018, at which we were included in the jury list, we are now part of the "Network of the Best" (Netzwerk der Besten) of the Oskar Patzelt Foundation.
The Oskar Patzelt Foundation (OPS) organizes different conferences with lectures and discussions for all the nominees of the last 25 years. The conferences are specifically aimed at the needs of medium-sized German enterprises.
In April 2019, the 4th Dialogue Day took place in Würzburg. The main topic was "Sustainability through Change", which was discussed in workshops and panel discussions for one day.
In the afternoon, the focus was on the challenges faced by the company from outside. The panel discussion was also attended by Managing Director Jörg-Tilman Heyl, together with Dr. Thomas Pohlmann, Reichhardt GmbH Steuerungstechnik, Anton Kelz, K&S Anlagenbau GmbH and Ulrich Kruthaup, Blomberg Klinik GmbH. The moderator was Christian Kalkbrenner, Chairman of the Advisory Board of the Oskar Patzelt Foundation. Together they discussed bureaucracy, politics, trade barriers, threats from corporations as well as cooperations and networks.
Afterwards, Moderater Kalkbrenner praised Jörg-Tilman Heyl's commitment as follows:
"With your concrete and very personal contributions, you made a significant contribution to the success of the panel discussion – for which I would like to thank you.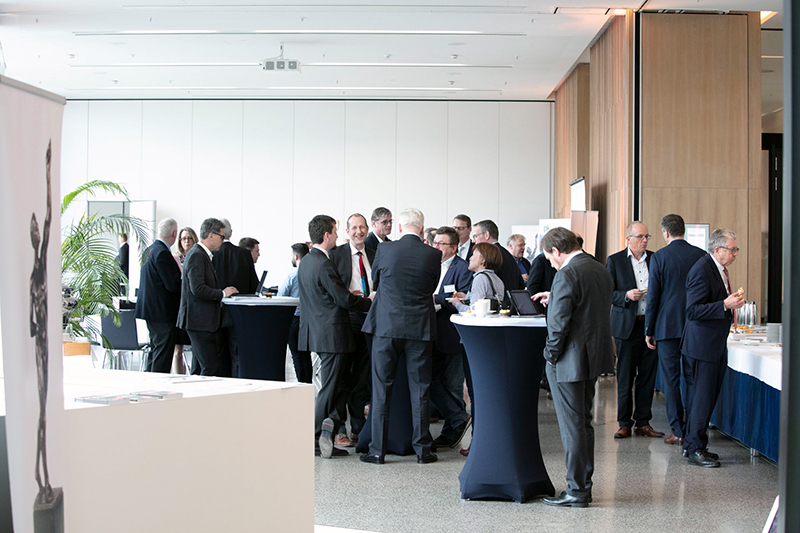 Two things are always particularly important for the audience: on the one hand to hear how others deal with entrepreneurial challenges and on the other hand – and from my experience this might even be more important – to become aware that others have to deal with the same struggles. And you did that in a very authentic, interesting and sympathetic way – my compliments!"
Jörg-Tilman Heyl considered the event a great success and very enriching. He was able to profit from the lectures as well as from the discussions with his colleagues and he is pleased to have made his contribution to the Dialogue Day through his participation in the panel discussion!
News from 28th June 2019