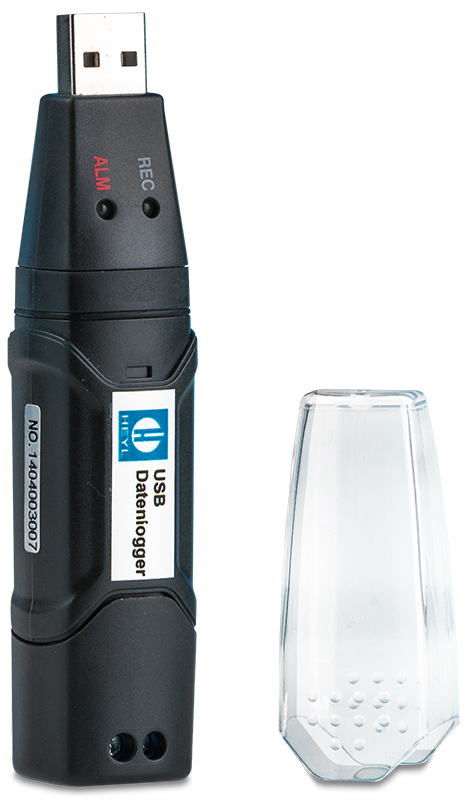 The data logger with USB connection can be used in Testomat® 808 devices.
It provides a protocol of the readings and notifications of the Testomat® 808 using the 20mA current loop. Data access is performed via the built-in USB port.

Note! The USB data logger cannot be used with Testomat® 808 SiO2 devices!

Technical Data
Monitors the Testomat® 808 continuously.
Storage capacity for 32000 samples. Assuming a typical interval pause time of 15 minutes, 10 months data can be captured.
Battery lifetime more than 1 year
Data access via USB port
Drivers and application usable with Windows XP, Windows Vista, Windows 7 and Windows 8 (32 und 64 bit) operating systems
Readings are shown in web browser in HTML format in table format with timestamp. Printable directly from browser.
In addition readings are stored in "CSV" format for convenient post processing with office software