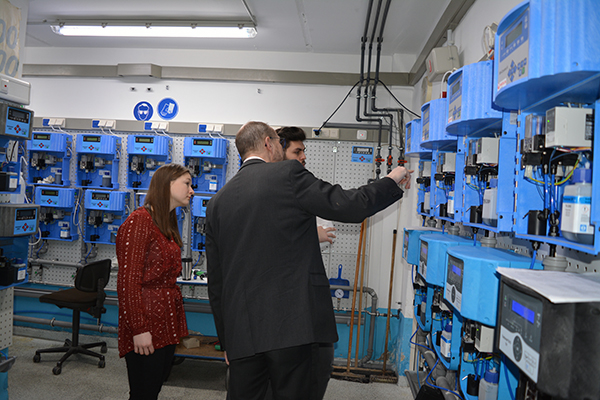 Are you committed, imaginative, creative and flexible? Then apply to us for one of the positions described below.
In this family business we all know each other personally and so you will be able to bring your commitment and ideas to bear in the whole company, not just at your own workplace.
Are you looking for career opportunities? Each of our employees is given a chance to attend at least one seminar a year. Or you can choose an extensive training programme and qualify for your dream job here at Heyl.
Your active lifestyle doesn't fit in with rigid working hours and lengthy annual closures. Here, you can plan your holidays independently, and flexible working hours mean that you will be able to work round other appointments if you need to. In some work areas it is even possible to work from home some of the time.
Gebr. Heyl Analysentechnik GmbH & Co. KG
Orleansstr. 75b, 31135 Hildesheim
Tel.: (05121) 28933-47