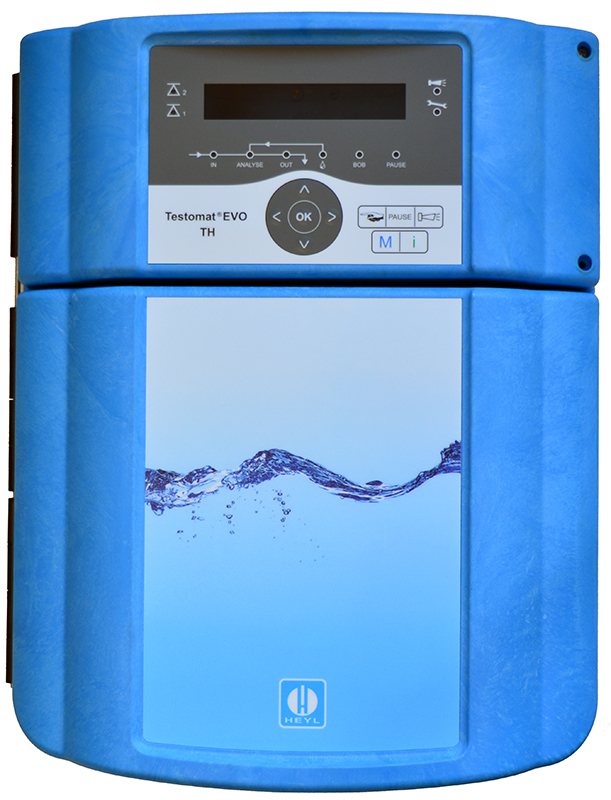 The Testomat® EVO TH automatically determines the water hardness by titration. It was developed from the Testomat ECO® and will provide you with a lot of new functions additionally to the approved functions which are: integrated SD card, firmware update and Import and export of settings via SD card and many more.
The housing colour changes from black to blue. The functionality remains identical however.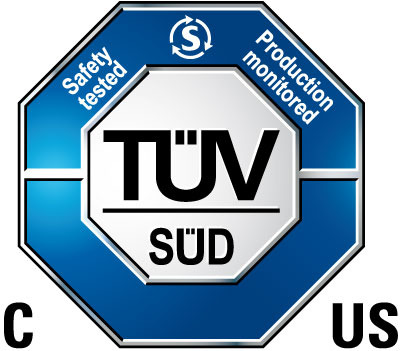 Application
water treatment plants
industrial boilers
monitoring of process water
drinking water plants

Measuring range
0.05-25 °dH water hardness (depending on the choice of the indicator)

Technical Data
Power supply: multi voltage power supply unit 100-240 VAC / 150-350 VDC, 47-63 Hz
Power consumption: max. 30 VA
Durability relay: DC: 8A at 30V or 0.28A at 250V; AC: 8A at 415V
Protection class: I
Degree of protection: IP 44
Ambient temperature: 10–40 °C, 50 – 104°F
Dimensions (B x H x T): 380 x 480 x 280 mm
Weight: approx. 9.0 kg
Menu languages: German, English, French, Dutch (others upon request)
 
Mains water supply
Operating pressure:
1 to 8 bar (15 to 116 psi) or
0,3 to 1 bar (5 to 15 psi), after removing of the valve body out of the regulator/filter housing
Water inlet: Opaque hose with 6 mm external diameter/4 mm internal diameter
Water outlet: Hose with 12 mm internal diameter
Water temperature: 10 to 40 °C; 50 to 104°F
Here you will find available indicators for the Testomat® EVO TH.
Select accessories in the product search to find e.g. pumps, filters and service sets for the Testomat® EVO TH.